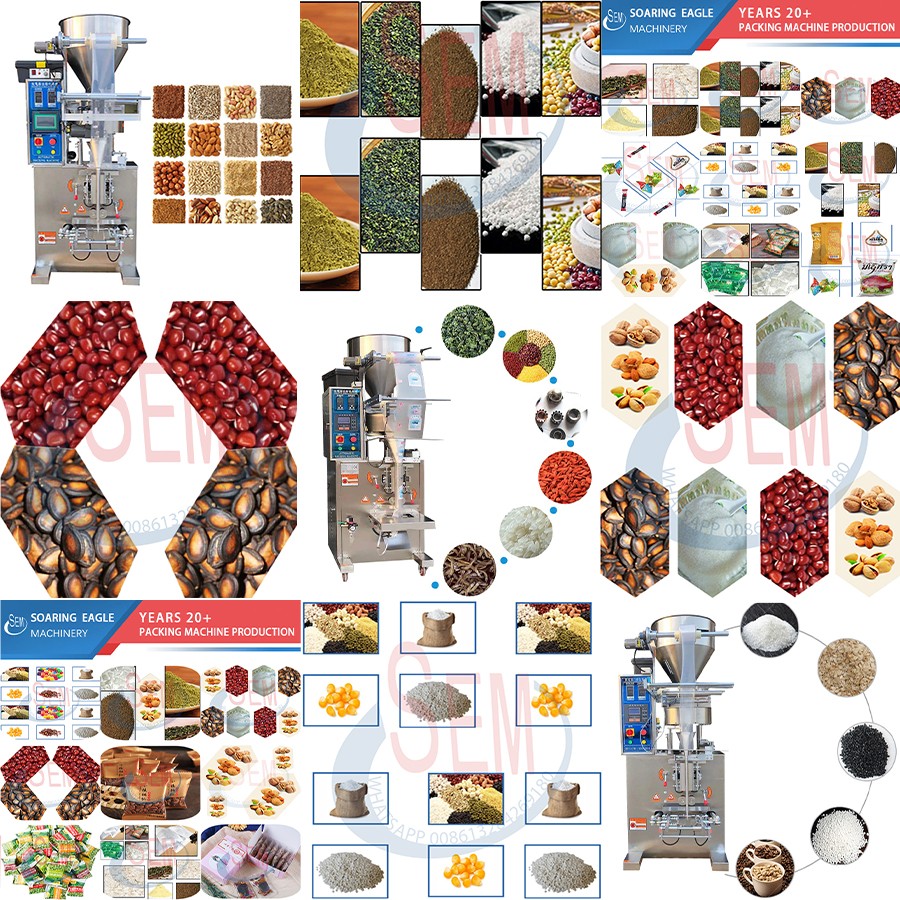 # The machine is suitable for packaging granular products such as food and medicine. For example, large grain products, soybeans, rice, sugar, monosodium glutamate, etc.
# Button type controller, simple structure, easy to operate.
# With single/double barrier function, small size, compact structure, stable and reliable operation, and high production efficiency.
# The special design of horizontal and vertical seal makes the strip seal neat and smooth.
#According to the different packaging methods, it can be divided into OME back seal, three-sided seal and four-sided seal.