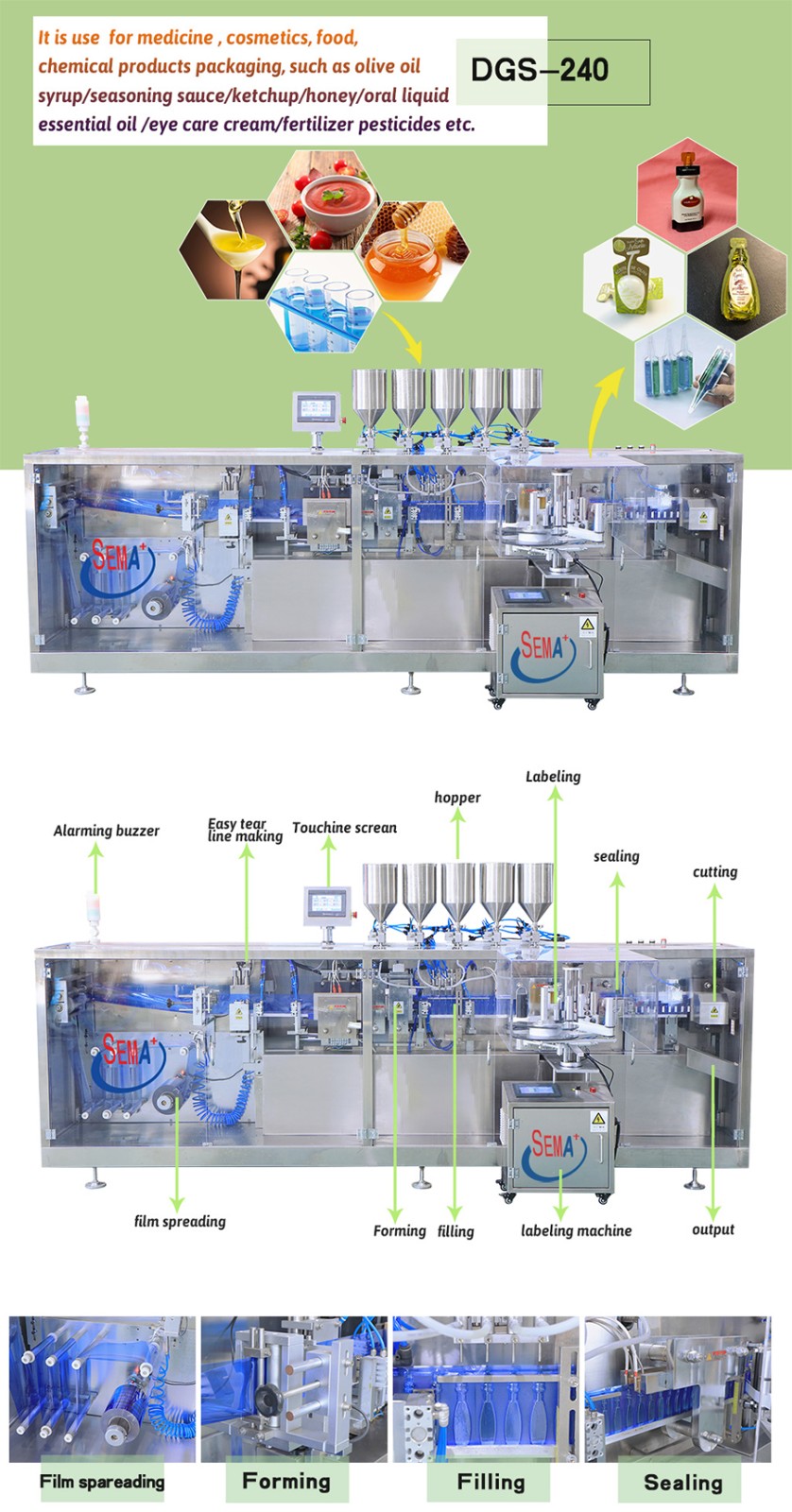 Automatic plastic ampoule filling and sealing machine:
It is suitable for packaging medicine, cosmetics, food, chemical products, such as olive oil syrup/seasoning/seasoning sauce/tomato sauce/honey/oral liquid/essential oil/eye cream/fertilizer and pesticide, etc.
# The equipment adopts stepless speed regulation, convenient adjustment, stable operation, safe and energy-saving, simple and convenient operation.
# Automatic film spreading, ampoule forming, metering, filling, sealing, batch code printing, broken wire production and final shape cutting.
# All parts that are in direct contact with product parts are made of 316L stainless steel that meets GMP standards.
# The filling difference of the equipment is ≤±1%, and the filling volume difference depends on different products.