The Automatic Packing Machine For Food adopts the automatic vacuum open-box packaging method, the manual discharging to the conveyor, the operation of the chain mechanical operation, the automatic in-ear operation during operation, the automatic feeding, and the glue-compression type.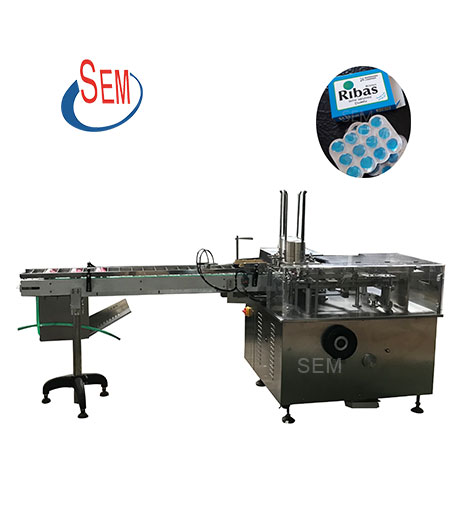 Automatic Packing Machine For Food
The stack of paper trays is placed on the tray, the cylinder with the vacuum suction cup is extended, and the bottom of the carton is sucked to pull the carton down on the working surface of the rail; the chain runs forward, and the bracket rod on the rail will be forward. The facets are gradually folded back, the chain runs, and the mechanical movements are rotated and the ears are placed. From the outlet of the vertical packaging machine to the carton conveyor, the item is automatically pushed into the box during the movement. During the operation, the hot melt glue is sprayed on both sides, and the small faces on both sides of the carton are gradually folded down and pressed tightly. Melt curing, automatic printing date, clear font, environmental protection, single-month saving printing consumables nearly 10,000 yuan, and output packaged carton packaging.