Automation is a feature of modern scientific and technological progress. The development of modern production and science and technology puts higher and higher requirements on automation technology, and also provides necessary conditions for the innovation of automation technology. The automation of food packaging machines is also used in food packaging, that is Automatic Packing Machine For Food, which not only improves the efficiency of work, but also improves the quality of food packaging machines.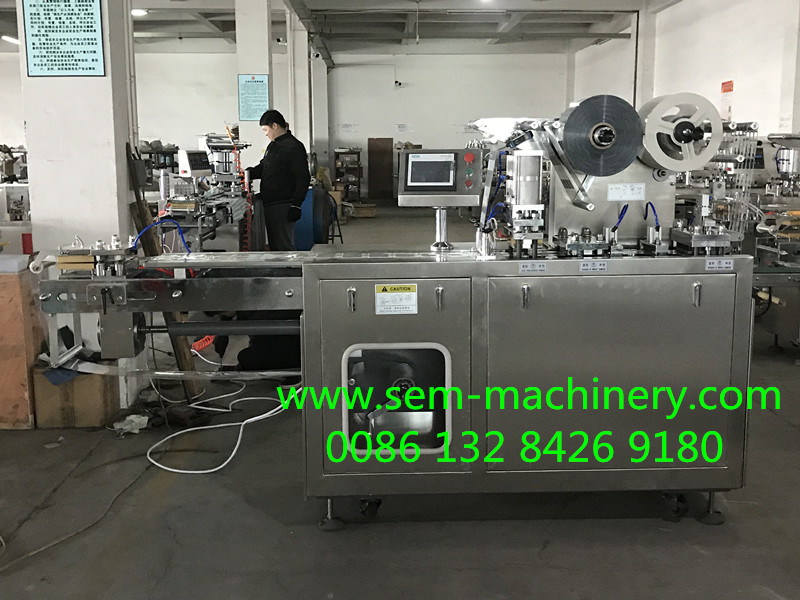 Automatic Blister Packing Machine
Advantages of automated food packaging machines:
①Automated food packaging machine to improve work efficiency: in order to create the maximum benefit for yourself within the specified time, it is necessary to ensure that your food packaging production line runs well and there will be no errors in the production process, so as to avoid errors. And the impact of failure will get the maximum benefit for the enterprise. The level of automation continues to increase in the manufacturing industry and the range of applications is expanding.
②Automated food packaging machines change the traditional packaging model: automation operations in the packaging machinery industry are changing the way in which the packaging process works and the processing methods for packaging containers and materials. The packaging system that realizes automatic control can greatly improve the production efficiency and product quality, significantly eliminate the errors caused by the packaging process and printing labeling, effectively reduce the labor intensity of employees and reduce the consumption of energy and resources.
We also have other kinds of Automatic Blister Packing Machine, if you need any information, you can contact us.