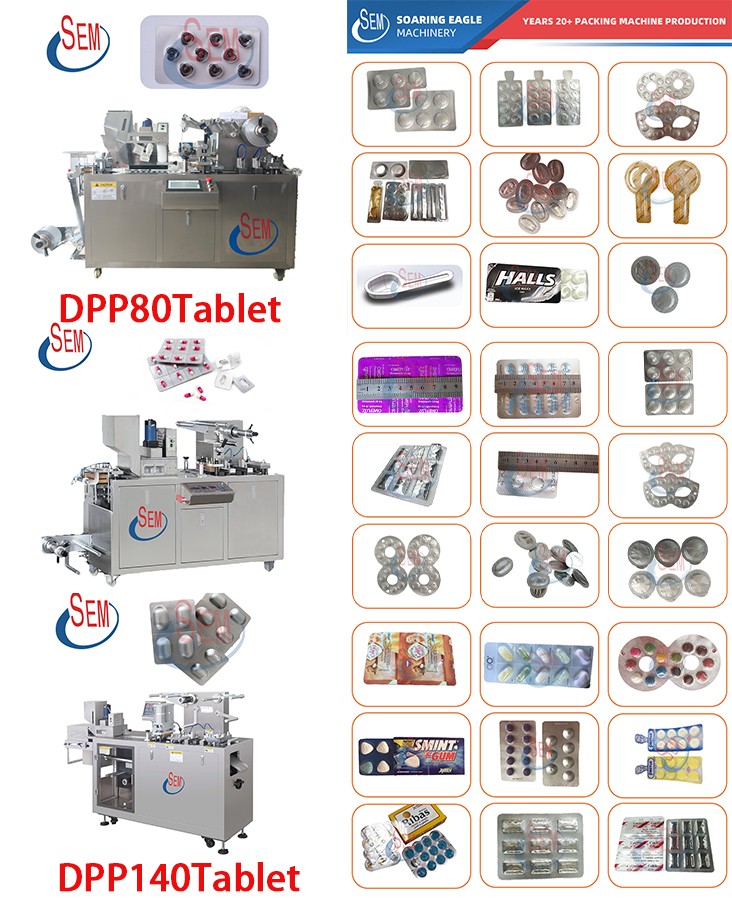 Multifunctional automatic tablet and capsule blister packaging machine:
# Use aluminum-plastic or aluminum foil materials for packaging, safe and pollution-free. Automatic film coating, preheating, forming, feeding, sealing and cutting.
# Product materials enter automatically, and molds and feeding equipment can be designed according to user requirements.
# When the machine stops running, the mold will automatically separate, which helps to protect the material between them and prolong the service life of the machine.
# The gripping force of the manipulator and the packaging paper can be reciprocated back and forth, accurately and stably synchronized.
# Stepless sensor changes speed; PC cycle operation panel, simple operation.