For the material such as honey, which is simple and crystallized, the Liquid Packaging Machine Supplier has developed a honey packaging machine. This honey packaging machine features a double-layer insulated barrel, no matter what time period, in addition to fast speed and stable operation. The temperature ensures the concentration and purity of the honey, and it also has a suck back device that allows the honey in the pouch to be made without any leakage.

Honey Packing Machine is a three-pair vertical packaging machine designed for active packaging of shampoo, honey, syrup and other uniform viscous bodies and paste materials. The packaging speed is fast, the bag shape is flat, beautiful and beautiful, and advanced PLC plus photoelectric control system. Can complete the packaging of three-side sealing or four-side sealing.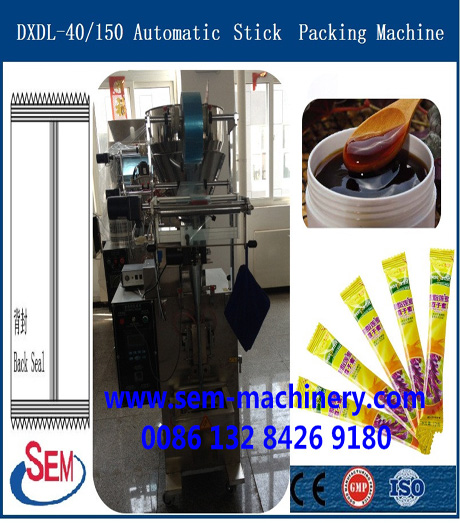 Honey Packing Machine
Since the launch of the small bag honey packaging machine of the packaging machine, it has been favored by many honey manufacturers. If you have the demand of honey packaging machine, please contact us, we have a professional sales customer service to plan your selection.